أخبار خاصة
Tv Presenter and Doctor Leen Clive: Break the Stigma Around Mental Health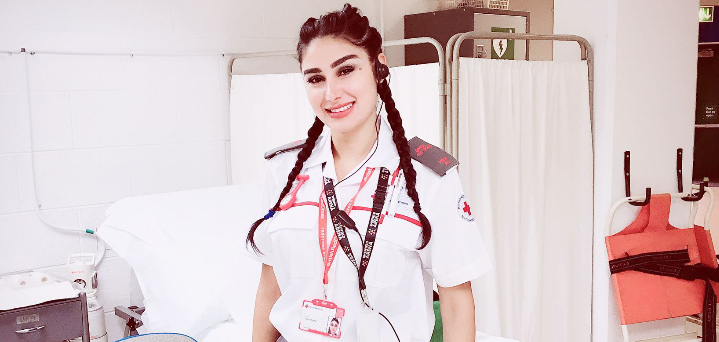 After winning several beauty pageants in the United Kingdom, British-Syrian presenter and doctor Leen Clive will represent Britain for the title of Miss World in Las Vegas early next year, in a historic event as the first Arab woman to participate in the international competition representing Britain.
In this context, Leen continues her campaign for her participation, which revolves around the importance of equality in society and the importance of mental health and wellbeing. Through her weekly television program, Leen seeks to spread awareness about mental health by hosting experts in this field and highlighting different aspects of mental health and well-being. For instance, Dr Nadia Yousri one of her guests, addressed women's mental health problems after childbirth. She explained the reasons behind postpartum depression (PPD), and how it can negatively affect the newborn child and mother.
In addition, Leen hosted guests from mental health charities, in addition to physiologists and social workers, to achieve her main goal and to raise awareness of the importance of promoting mental health to encourage people to take care of their mental health as well as their physical ones. Leen stressed the idea that it is okay not to be okay. It is ok to break the stigma and ask for help and support. Mental health should be considered a global priority to be tackled across the world.
On the other hand, as an ambassador for equality in Britain, Leen's campaign revolves also around equality. As a British Arab, she seeks to raise awareness of the importance of equality in society and the fostering and protection of diversity. Leen addressed this issue during her presentation in Dubai Modest Fashion Week, and her meeting with a representative of the United Nations High Commissioner for Refugees.
Clive is preparing to participate in the Mrs World Contest, 2022 in cooperation with designers Manal Agag, Mohamed Murad, and Neven Bashiti, where she is putting the final touches on the designs that she will appear on the stage in Las Vegas.